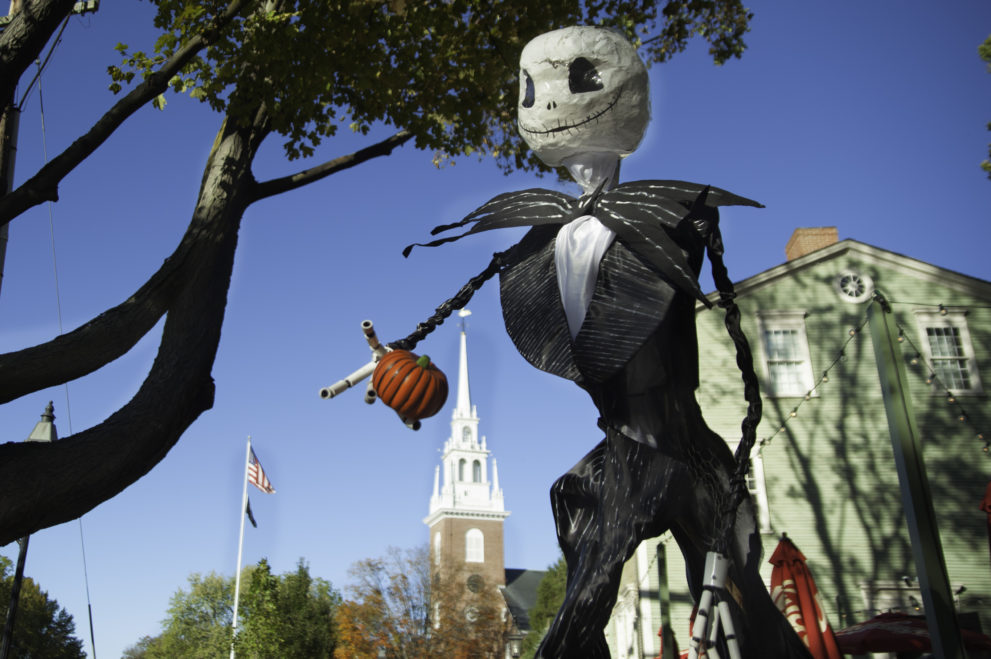 If you live in Wethersfield, chances are you're already familiar with our annual Scarecrows Along Main. This year's scarecrows are SPECTACULAR and will be up throughout the month of October. You can get a little taste here https://www.youtube.com/watch?v=kXGH7C_qCEY but I would encourage you to get down there and take a stroll. There is so much more to see and do and a full calendar of happenings throughout the month of October.
As it's already almost mid-month, a couple of things have already taken place. The 39th Annual Craft Fair took place the first weekend of the month. This year it featured more than 60 select artisans as well as a craft beer and wine tasting. Today (10/9/21) the Fall Harvest Festival happened at Heirloom Market. Visitors enjoyed local vendors and crafts, great food, music and fun!
After a year off due to Covid, the beloved Cove Carnival returns next weekend. For more information including dates and attractions, visit https://keanefoundation.org/ Another Wethersfield tradition happening next weekend is the Lantern Light Tours. Immerse yourself in a theatrical exploration of Wethersfield's history while the Historical Society guides you through Hurlbut- Dunham House, First Church, and the town's Ancient Burying Ground. After the tour, you'll be treated to hot cider and cookies. And if you like walking tours, you should also check out the Autumn Tree Tour on October 16 at 10am. Additionally, the Ancient Burying Ground Tours return on 10/21 & 10/23 and the Hallowed History Lantern Tour will be offered on 10/29.
On Sunday the 17th in addition to the Cove Carnival, you can also participate in (or spectate and cheer on) the Mikey's Place 5K. This annual race is a fundraiser to benefit Mikey's Place, Dollars for Scholars and the Research of Spinal Muscular Atrophy. And that afternoon stop by the Wethersfield Academy for the Arts and create a fresh fall floral arrangement at their workshop (pre-registration required).
The Chamber of Commerce is hosting their annual BBQ & Beer event at the Webb Barn on Friday, 10/29. I have attended this event for a number of years and am disappointed I can't make it this year. As the newly elected secretary of the Chamber and as someone who likes beer and bbq and having a good time, I would encourage you to check it out! While you're there, place a bid on my basket of goodies in the silent auction : )
Finally, on October 30th The Nutmeg Home, SoulShine Yoga and Castorandpoly are putting on a Halloween Festival. The festival will take place on Main St from 11am-6pm and will feature over 20 vendors, fresh florals, a mobile prosecco and beer bar, trick or treating and marshmallow roasting. How great does that sound!? I can't wait to check it out.
Along with the scarecrows, also happening all month are the Farmer's Market and the Webb Barn Traditional Music Concert. Both of these are on Thursdays through October 21.
As you can see, there are A LOT of reasons to be in Wethersfield. We love visitors, but if you don't already live here and you'd like to, check out the available properties on my website www.julielemosrealtor.com